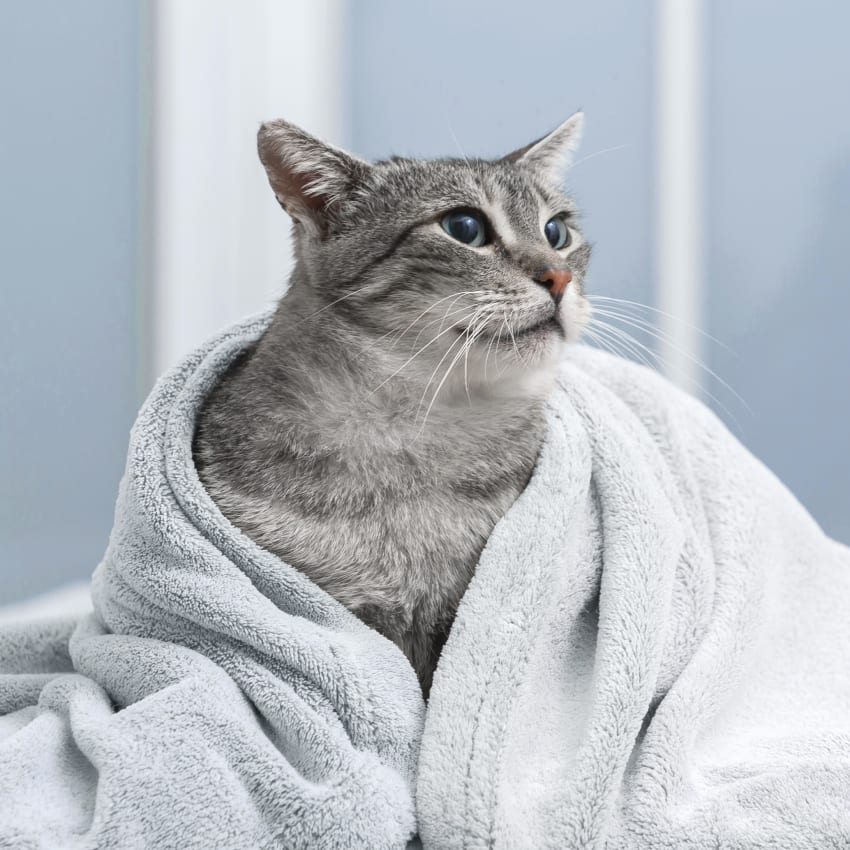 Advanced Cancer Care for Somerset Pets
Cancer is a disease that affects both humans and animals. While you can protect your pet from some forms of cancer with spay and neuter procedures, most cancers are not preventable. 
The good news is that thanks to advances in veterinary technology, our vets have the ability to treat cancer with a number of methods. 
After reviewing your pet's medical history and diagnosis we will sit down with you and your pet to discuss the disease, staging (additional diagnostics), treatment options, and prognosis. 
Early Detection of Cancer 
Most cancers respond to treatment better if they are caught early, that's why early detection through routine exams is one of our best weapons against this disease. However, because we typically only see your pet once or twice a year, we also rely on your knowledge of your pet to catch any potential issues early. Contact us right away if you notice any changes in your pet's physical appearance or behavior (such as lumps or bumps, sores that don't heal, vomiting, diarrhea, or changes in eating habits).
Staging (Additional Diagnostics)
After a diagnosis of cancer, additional diagnostic testing can help to determine the extent of cancer in the body, which allows us to optimize treatment options and better predict prognosis.
At Midway Veterinary Hospital, we offer in-house testing in our state-of-the-art veterinary lab for the most accurate diagnosis and treatment possible. 
Treatment Options
When staging is complete, our team of specialists will discuss all the appropriate treatment options. Cancer can be treated by different therapies or combinations of treatments including surgery, chemotherapy, radiation therapy, immunotherapy, targeted therapies or palliative care when appropriate.